Join us for an exciting Red Sea Holiday to Marsa Shagra
Marsa Shagra is a bustling seaside village and definitely the most well-known of all the Marsa Alam destinations. It is the gateway to the south boasting one of the most beautiful house reefs in the Red Sea region.

Whether you are a diver or just enjoy snorkeling, the house reef at Marsa Shagra features an abundance of marine life including a variety of coral & fishes, reef sharks, turtles, and sometimes even dolphins!

The diving programme of Red Sea Diving Safari in Marsa Shagra is designed to accommodate all levels of diving experience from beginner to advanced. There are options for unlimited house-reef diving, night diving, boat diving and speedboat diving to offshore reefs.

Marsa Shagra offers a mix of modern luxury and natural simplicity – the best of both worlds. There are up to 5 different accommodation categories with something for everyone's taste and budget.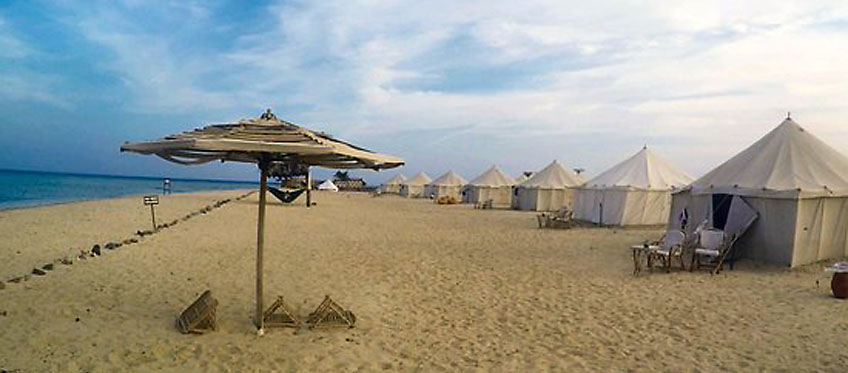 Itinerary
| | | |
| --- | --- | --- |
| May-16 | | Dept Dub 07:35 Arr LWG 09:10 Ryanair |
| May-16 | | Dept LGW 13:50 Arr RMF 20:25 TUI Airways |
| May-16 | | Coach transfer to Marsa Shagra |
| | | 7 Nights stay at Marsa Shagra |
| | | 5 Days diving package with full board |
| May-23 | | Coach transfer to Marsa Alam |
| May-23 | | Dept RMF 21:25 Arr LGW 02:15 |
| May-24 | | Overnight stay Holiday Inn |
| May-24 | | Dept LGW 14:50 Arr DUB 16:10 |
| | | |
Highlights
This trip will be led by Willie Siddall who will guide you through all the necessary procedures on land and sea.
Cost Breakdown and Paperwork
What's included:
Land transfers from Marsa Alam to Marsa Shagra
7 Nights full board accommodation (sharing) - Royal Tent
5 Days Unlimited House Reef diving
Environmental Fee
Flights are not included in the costs and will need to be purchased seperately
€749.00
Extras: tourist VISA €20.00 aproximately
Upgrade Options
Upgrade to Standard Chalet - €46.00 per person
Ugrade to Delux Chalet - €161.00 per person
Single supplement is available, call us for details.
Flights are with Ryanair and TUI and are not included so these will need to be purchased by each individual passenger.
Current cost as of early February
Ryanair Dublin / Gatwick Return - €54.00
TUI Gatwick / Marsa Alam - £369.00 (Sterling)
20kg Bag - £50.00 (Sterling)
How to book
To reserve your place just give us a call - 01 28101083 or drop us an email info@oceandivers.ie and we can get you on the list
Final Facts Sheet
You can download the Final Facts Sheet for this trip here.