WELCOME TO Oceandivers
We are a proud
PADI 5* Dive Centre

operating from

Dun Laoghaire Harbour

and the

National Aquatic Centre

just north of Dublin City.

Covid 19 Update - We are please to announce that our local Boat Dives are now fully operational in Dublin Bay again with regular departures to all our favorite dive sites around Scotmans Bay, Dalkey Island and the Mugglins Beacon. If you already have your dive licence you can book your place now on our ONLINE STORE HERE


We are still waiting for the re-opening of group activities and training in the National Aquatic Centre so please check back with us for details of the restart of PADI courses.

The Dive Crew at Oceandivers are passionate about the Underwater World, we love to teach scuba and to guide qualified divers to the very best reefs and wrecks around Ireland.

At Oceandivers you can become a qualified diver by completing the PADI Open Water course, move on to the PADI Advanced certificate and then Rescue Diver and even progress to become a PADI Instructor. Our Oceandivers Club also organise trips and travel to the most amazing dive locations around the world.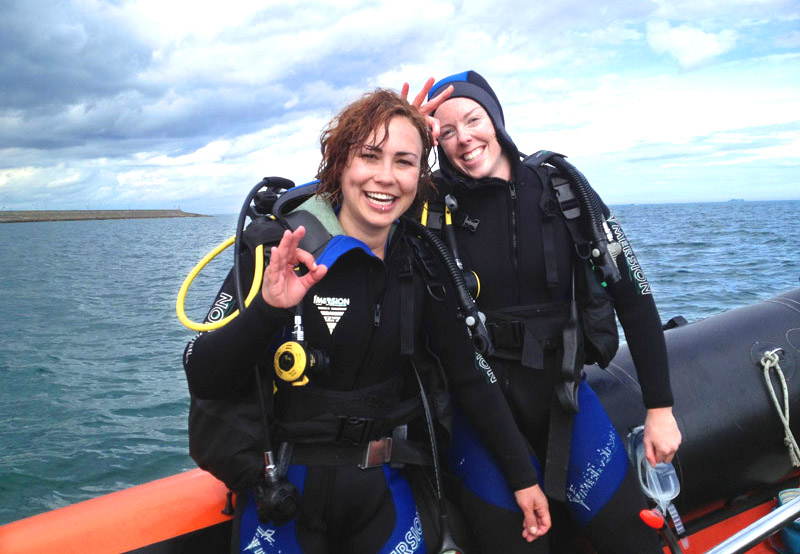 Let our experience open the door to endless underwater discoveries
Willie Siddall and Brian Murphy were the first to bring PADI into Ireland back in 1989, between us we have logged thousands of dives both at home and around the world, we remain dedicated to high safety standards but also to keeping the fun in diving. We hope you can join us!
Our extensive new website is packed with helpful information on diving in Ireland so we hope you will find what you are looking for as you browse the pages. If you have any questions, do feel free to contact us but you might find the answers on our FAQs Page here.
At Oceandivers we don't just teach Scubadiving, we also organise dive trips and holidays as well as local boat diving around Dublin Bay.
If you have never tried scuba before why not drop over some Tuesday evening to the National Aquatic Center and try a dive by signing on to one of our Discover Scuba evenings? Full details on our Discover Scuba sessions here.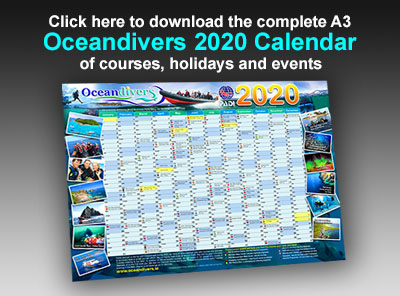 Latest Images